Doctors
Dr James Macbeth (M)
Job title: GP Partner
Qualifications: MB ChB 2004 University of Dundee
Interests:Elderly and Palliative care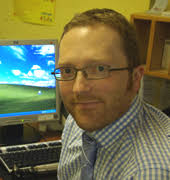 Medicine was a career I embarked on a little later in life having initially studied physiology at Newcastle University. I then studied medicine at Dundee University qualifying in 2004 before heading south to Liverpool to embark on my general practice training.
Having met my wife in Liverpool I am happily settled in the North West and have 2 daughters. I'm looking forward to continuing my GP career in Culcheth over the coming years.
Dr Animesh Sinha (M)
Job title: GP Partner
Qualifications: MB ChB 2003 University of Manchester
Interests:Dermatology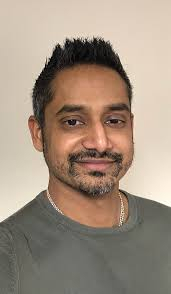 Dr Suma Kuna (F)
Job title: Salaried GP
Qualifications: MB BS 2004 NTR University of Health Sciences
Interests:MacMillan GP and Clinical Lead for Cancer and Palliative Care, Warrington CCG.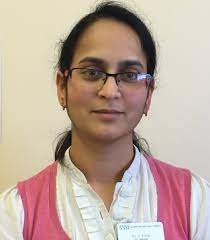 I am originally from Oxford and went to Manchester University to study medicine graduating in 2009. Having met my husband in Manchester we relocated to Warrington and I completed my GP training in 2015.
Dr Jaine Rozenbroek (F)
Job title: Salaried GP
Qualifications: MB ChB 2005 University of Manchester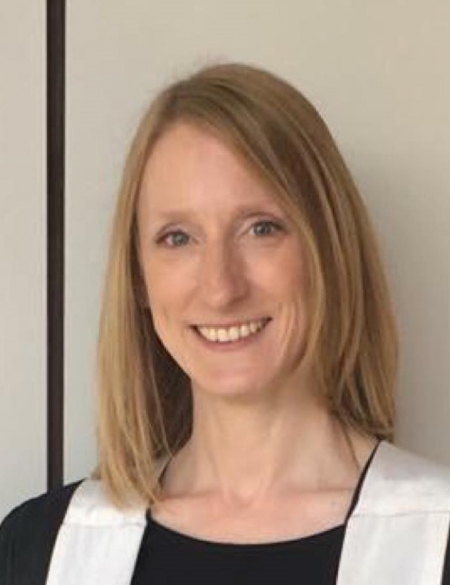 I am a part time GP having worked at Culcheth Medical Centre since July 2016. I studied Medicine as a second degree, qualifying from Manchester University in 2005. I initially qualified with a BSc Physiotherapy from Keele University in 1996 and worked as a Physiotherapist in the NHS for 4 years thereafter. I continue to have a keen interest in Musculoskeletal and Orthopaedic problems. Having a Masters in Medical Education from Cardiff University, I enjoy teaching and learning and I am an examiner for the Undergraduate Clinical Examinations for the University of Manchester from time to time.
I am a mum to 3 boys who keep me busy. I enjoy spending time with family, weekend walks in the Lake District and overseas travel.
..............................................................................................................................Our New Salaried GP-July 2023
Dr Madhavi Gundabathuni MRCGP (f) joined our practice team as a salaried GP on the 13th of July 2023. Dr Gundabathuni lives in Warrington with her husband and daughter. She has previously worked in Crosby.
Dr Gundabathuni was actively involved in teaching medical students on placement during her GP training and as a salaried GP. She has also been attending as an OSCE examiner at Liverpool Medical School.
Practice Pharmacist
Danuta Kay
Nurse Prescribers
Julie Brookes, Sharon Houghton and Denise Taylor
Practice Nurse
Emma McHugh
Advanced Nurses
Cherie Nixon and Rachel Bunce
Pediatric ANP
Tracy Whitford
Healthcare Assistant
Julie
GP Assistants
Claire and Lisa
Management Team
Practice Manager - Shelley Moores
Deputy Practice Manager - Amanda Walker
Office Manager - Tracey Everest
Finance Manager - Lyndsey Weeder
Patient Advisors
We're supporting Patient Advisers in our practice
Virtually everyone who calls a GP practice to make an appointment asks to see to a GP, but very often help will be available from other highly skilled medical professionals such as nurses or pharmacists, or from another services, including the voluntary sector, who can support people with a wide range of social, emotional or practical needs.
Patient Advisers will provide you with a first point of contact which directs you to the most appropriate source of help. Staff who are Patient Advisers have undertaken appropriate training to make it easier for you to get an appointment with the most appropriate professional – this could be with a healthcare assistant, practice nurse, clinical pharmacist based in your practice (who may be able to prescribe your medicines in the same way as your doctor) or your GP.
To help you access the correct service, when you call your Patient Adviser will need to know a little about why you need an appointment. Patient Advisers aren't being nosey or obstructive in your request to seeing a GP, they genuinely want to help.
They will ask you a few brief questions as Patient Advisers have a number of alternative types of appointments available to them and they need to offer you the most appropriate appointment to deal with your problem. The most appropriate appointment may be with the GP or for example perhaps with another member of the practice team.
Patient Advisers have taken part in robust training and will treat all information in the strictest of confidence; you'll then be directed to see the correct professional to meet your need. You can ask to speak to the Patient Adviser receptionist privately.
Patient Information Leaflet
Culcheth Medical Centre
Jackson Avenue,
Culcheth
Warrington WA3 4DZ
Tel: 01925-765101
Email: culchethmc@nhs.net
Web: www.culchethmedicalcentre.nhs.uk
Further information about Primary Care Services can be obtained from
NHS Warrington Clinical Commissioning Group
No.1 Lakeside
920 Centre Park
Warrington
WA1 1QY
Telephone: 01925 303030
Email: queries.warringtonccg@nhs.net
Do you have a compliment, comment or complaint? Please see our dedicated webpage for further information and contact information.
Communications and Media:
Halton CCG: hccg.communicationshccg@nhs.net
Warrington CCG: Warccg.communications@nhs.net
Useful Telephone Numbers
District Nurses services 01925 843874
NHS 111 111
Health Visitors 01925 843868
Warrington NHS Trust Hospital 01925 635911
Hollins Park Hospital 01925 655221
Social Services 01925 444000
St. Rocco's Hospice 01925 573105
Warrington Police 01925 652222
Samaritans 01925 638808
The Practice Management Team
SHELLEY MOORES

Practice Manager

TRACEY EVEREST

Office Manager

Mandi Walker

Deputy Practice Manager
| | | |
| --- | --- | --- |
| | | |
| | RECEPTION | TELEPHONES |
| | | |
| MONDAY | 8.00am - 6.30pm | 8.30am - 6.30pm |
| TUESDAY | 8.00am - 7.30pm | 8.30am - 7.30pm |
| WEDNESDAY | 8.00am – 6.30pm | 8.30am – 6.30pm |
| THURSDAY | 8.00am – 6.30pm | 8.30am – 6.30pm |
| FRIDAY | 7.00am – 6.30pm | 8.30am – 6.30pm |
| SATURDAY | Closed | Closed |
| SUNDAY | Closed | Closed |
We offer both GP & Nurse Appointments on a daily basis.
Outside of these hours, please telephone NHS 111
Our Mission Statement:
To improve the health, well-being and lives of those we care for.
Vision:
To work in partnership with our patients and staff to provide the best Primary Care services possible, working within local and national governance, guidance and regulations.
The Doctors
Dr. James Macbeth BSc(Hons), MBChB, nMRCGP, DRCOG
Dr A Sinha MBChB
Dr Lucy Desai MBChB
Dr Jaine Rozenbroek MSc, MBChB, BSc(Hons)
Dr Suma Kuna MB BS 2004 NTR University of Health Sciences
Health Care professionals providing service at the Practice
Advanced Nurse Practitioners
Cherie Nixon

Rachel Bunce

Tracy Whitford – Paediatric
Practice Nurses
| | |
| --- | --- |
| Denise Taylor | Julie Brookes |
| Sharon Houghton | Emma McHugh |
HealthCare Assistant Julie S.
Extended Colleagues
District Nurses are based at Spencer house. If you need a procedure such as dressings or removal of stiches etc. carrying out, you need to call the District Nursing Team on 01925 843864. For any other queries you can contact the District Nurses on 01925 843866. You may have to leave a message on the answering machine which are picked up regularly throughout the day.
Health Visitors Give advice and monitor the health and development in children and their families. Health visitors can be contacted on 01925 843868
Community Midwives – Provide care and advice during pregnancy and after childbirth. They run the antenatal clinics at the practice.( Currently suspended at the practice due to Covid but based in Birchwood )
Appointments
Our appointment system enables you to book a routine appointment in advance. We have appointments available up to a month in advance to give you a better choice of time and a choice of doctor.
We will endeavour to meet your needs when booking an appointment, and will ask you for a brief reason for your visit to ensure you are given the most appropriate length of appointment. Any information given will be treated in complete confidence.
Emergency or urgent appointments are also available each day, as well as the ability to speak to the doctor on the telephone should you have a query or need urgent advice.
Vaccinations
Routine & travel vaccinations for all ages are available during surgery hours. Please make an appointment with one of our nurses.
For some vaccinations there may be the usual prescription charge made by the pharmacy; but there is no charge from us.
We also run a FLU & PNEUMONIA clinic usually during October to December each year. These are most appropriate for patients over 65 & those diagnosed with Diabetes, COPD, Asthma & IHD.
Test Results
For the results of any tests you have had, please telephone the surgery any time after 11am Monday to Friday (01925-765101).
Results can only be given to the patient themselves.
Confidentiality
Please note that we keep strictly to the rules of confidentiality.
We will not disclose any medical information over the telephone unless we are sure that we are talking to you. We will not disclose any information to your family or friends about you, unless we know that we have your formal consent to do so.
Protection & use of patient information
As a patient of ours, we will ask you for information relating to your health so that you can receive proper care and treatment. We keep this information together with details of care you have received to enable us to provide the best possible continuous care.
If we refer you to other areas of care such as a hospital, we will need to share your medical information to enable us to work together for your benefit. All staff working at the Surgery are committed to maintaining patient confidentiality at all times. Any third parties who receive information from us are bound by the same strict rules.
We also observe the rules under the Data Protection Act.
How can you access your own health records?
The Data Protection Act 1998, which came into force on 1st March 2000, allows you to find out what information about you is held on computer and in certain manual records. If you want to see them, you should make your request in writing to Ms Shelley Moores Practice Manager. We shall contact you when your records are ready to view. You are entitled to receive a copy. You should also be aware that in certain circumstances your right to see some details in your health records might be limited in your own interest or for other reasons.
People appointed by a court to manage the affairs of mentally incapacitated adults may have access to information necessary to fulfil their function. We will need to see evidence of this.
If you would like to know more about how information is used or if you do not wish to have your information used in any of the ways described in this leaflet please speak to the health care professional concerned with your care.
Non-NHS services – Patients should be aware that fees may be charged for services not covered by the NHS such as private certificates, some reports and other non-NHS medical reports. Fees also apply to work such as HGV/PSV licences & medicals and holiday cancellation forms. The fees for this kind of work are on display in our main reception area
We also offer early morning surgeries on a Friday from 7.00am and late evening surgeries up to 7.30pm on Tuesday evening.
We do try to give priority for these to those patients who cannot attend surgery during the normal working week.
Each appointment is for 10 minutes and is only for one person. Should you wish for another member of the family to be seen, please make an additional appointment. Also, if you have multiple problems to discuss with the doctor, please mention this to our receptionist and they will find you a double appointment if necessary.If you cannot attend your appointment, please let us know in good time, so that we can offer that appointment to another patient.
If you are housebound, frail or terminally ill and cannot attend the surgery in person, you can request a Home Visit from one of our receptionists. These need to be arranged BEFORE 11am on the day of the visit. Lack of transportation is NOT a valid reason for a Home visit.
Ordering Repeat Prescriptions
We cannot accept requests over the telephone for repeat prescriptions unless you are over 70 years old or are coded as a vulnerable patient. All requests must be made as follows:
By using the right hand side of your prescription repeat slip and ticking each item as required and then leaving it in the red prescription post box in reception, or posting it through the door.

In writing, stating clearly the items you require, printing your name, date of birth, address, who prescribed the medication and also the strength and dosage.

If you want your prescription to be sent through the post, please enclose a Stamped Addressed Envelope.

Or sign up for our online ordering service via our website – please ask for more details at reception
PLEASE NOTE - YOUR PRESCRIPTION WILL BE READY WITHIN 48 HOURS (i.e. 2 working days). NON-REPEAT ITEMS WILL NORMALLY TAKE 72 WORKING HOURS TO PROCESS (i.e. 3 working days)
Clinics for Long term conditions - many reviews are conducted over the telephone due to the pandemic but the nurses will arrange any tests that you might require including blood tests.
You will receive a follow up call to discuss your results if required. We offer the following clinics (please ring for an appointment) you would receive an invitation for these management clinics:
New Patient Medicals

Family Planning

IHD*

Diabetes Management*

COPD*

Ante-natal / post-natal reviews

Asthma*

Child Health

Cervical Smears

HGV Medicals

Blood Pressure

Joint Injections
New

Patient Registration

Procedure -currently offering online registration and you can download the NHS App
We are happy to register any person living within the practice catchment area and you will be made very welcome as a valued patient of ours.Patient registration forms can be collected from reception, alternatively the forms can be downloaded from our website, please complete the GMS1 forms and the patient questionnaire. All new patients are ideally required to produce two suitable forms of personal identification before they are accepted as a patient of the Practice. (These would usually be a valid UK Passport or Photo Driving Licence AND one recent utility bill). All newly registered patients over the age of 16 will need to have a new patient medical with one of the Practice Nurses. Patients under the age of 16, who are on any regular repeat medications, will also need a new patient medical.
Named allocated GP – All patients that register will have a named GP allocated to them that will be accountable for their care. It doesn't mean you only have to see that GP and patients can choose to see a GP of their choice. If you wish to change the GP you have been allocated, please speak to a member of the team
Temporary Residents – Permanent residents of the UK are able to see an NHS Doctor anywhere in the UK if you are away from home and in need of urgent medical help. You can do this by asking to see the nearest Doctor as a temporary resident. We will be happy to see any relatives or friends staying with you if they need to see a Doctor but please be aware that visitors to the UK from NON EU countries will be seen as a Private Patient which will incur a standard charge. Please ask at reception
Practice Area
Culcheth Medical Centre covers the following areas: Culcheth, Croft, Winwick (part), Gorse Covert, Locking Stumps, Cinnamon Brow, Rixton, Glazebrook, Glazebury, Lowton (part), Leigh (part) and Risley.
To help you
Your records are used to guide professionals in the care that you receive to ensure that:
Your Doctor, Nurse or any other healthcare professional involved in your care has accurate and up to date information to assess your health and decide what care you need

Full information is available if you see another Doctor ,or referred to another specialist or another part of the NHS
To help the NHS your information may also be used to help us:
Assess the needs of the general population

Make sure our services can meet patients' needs in the future

Review the care we provide to ensure it is of the highest standard

Teach and train healthcare professionals

Conduct health research and development

Prepare statistics on NHS performance

Investigate complaints, legal claims or untoward incidents
Some of this information is held centrally but where it is used for statistical purposes stringent measures are taken to ensure that individual patients cannot be identified. Where it is not possible to use anonymised information, personally identifiable information may be used for essential NHS purposes. These may include auditing services. This will only be done with your consent unless the law requires information be passed on to improve public health
How we keep your records confidential
Everyone working for the NHS has a legal duty to keep information about you confidential
We may need to share some information about you with other health professionals so that we can all work together for your benefit. We will only ever use or pass on information about you if others involved in your care have a genuine need for it

We will not disclose information to third parties without your permission unless there are exceptional circumstances or where the law requires us to do so

Anyone receiving information from us is also under a legal duty to keep it confidential

We are required by law to report certain information to the appropriate authorities. This is only after formal permission has been given by a qualified health professional. Occasions when we pass on information include:
Exceptions to the above are:
If the removal relates to a change of address

If the GPs have reasonable grounds for believing that issuing such a warning would be harmful to the physical or mental state of the patient

If the removal would put at risk the safety of members of staff or patients and public at the practice

Where, in the GPs opinion, it would not otherwise be reasonable or practical to give such a warning
Removal from our list will not be based upon any of the
following grounds:
 Race

 Sexual Orientation

 Gender

 Appearance

 Social Class

 Disability

 Age

 Medical Conditions

 Religion

 Need for specific treatments

 Relationship to a patient already removed from the list
Abusive Behaviour
We operate a zero tolerance – Verbal Abuse, aggression or violence to NHS staff is UNACCEPTABLE. It is Practice Policy to prosecute any person displaying such behaviour and The Practice will immediately remove any patient from the list if they do so.
How we use personal health information
Why we collect information about you
Your Doctor and other health professionals caring for you keep records about your health and any treatment that you receive from the NHS. They may be written down
(Manual records) or held on computer. The records include:
Basic details about you such as address and date of birth

Contacts we have had with you such as clinic visits

Notes and reports about your health

Results of investigations

Relevant information from health professionals or those who care for you
Before we can you register you as a patient we have to check your address to ensure that you live within our Practice Area.
Special Services and Sessions offered by the Practice
Antenatal clinic – Clinics are run on a weekly basis at Birchwood- self referral information can be given to patients when required.
Family Planning – Advice in all aspects of Family Planning may be obtained from any of the Doctors and our Practice Nurse.
Child Immunisation Clinic -
Held weekly by the Practice Nurses
Child Development Clinic - When your child is 6-9 weeks old, he/she will be due for a Child Developmental Check.
First Contact Musculoskeletal Practitioner – We offer appointments Push Doctor for patients with Musculoskeletal problems. These are initially conducted via video consultation.
Patient Participation Group ( currently holding virtual meetings )
The practice has a PPG (Patient Participation Group) who aim to gather feedback and views from the wider patient population about the services on offer and how patients can be involved in shaping the practice. The group are a friendly bunch who meet quarterly at Culcheth Medical Centre and are always on the look-out for new members. If you are interested or would like more information on what the group do, please contact Sandra Chambers at the surgery.
Access to Patient Information
Under the Data Protection Act 1998 all manual and computerised health records about living people are accessible. Patients may apply for access to their own records or parents may apply for access to their child's records if this is in the child's best interest and not contrary to a competent child's wishes.
Important information about your health records – The NHS Care Records Service (Summary Care Records )
The NHS in England is introducing the NHS Care Records Service to improve the way we care for patients. Every patient will have an NHS Care Record that is made up of two parts: the Summary Care Record and Detailed Records. These electronic records are supported by Warrington CCG as they are helping to deliver better, safer care for patients.
Your Summary Care Record (SCR) will be available to healthcare staff providing you with NHS care anywhere in England. At first, it will contain key health information such as details of allergies, current prescriptions and bad reactions to medicines. After that, each time you use any NHS health
services details about any current health problems, summaries of your care and the professionals treating you may be added to your Summary Care Record.
Your Summary Care Record will be of most benefit if you need health care in an emergency or if you are away from home in England and need treatment.
In order for staff to look at your Summary Care Record they must ask you for your permission. If the healthcare worker treating you is not able to ask for your permission (for example, if you were unconscious or unable to answer questions) they can access your record in your best interests.
If you are the parent or guardian of a child under 16 then you should make this information available to them if you feel they are old enough to understand.
It is intended that Summary Care Records will be phased in for patients over the next year, but we need to explain that you do have choices.
The partners believe that Summary Care Records will improve the quality and safety of your care, however, if you do not want to have a Summary Care Record please ask at reception for an opt out form. If we do not receive an opt out form within 4 weeks of you registering at the practice then a Summary Care Record will be created.
If you have already opted out at your previous practice could you please inform us when you register.
For further information we have leaflets available in surgery. If you have any other questions please visit the Warrington CCG website on www.warringtonccg.nhs.uk
Patients Charter
The Doctors, Nurses, administration staff and receptionists at this Medical centre are committed to working together to provide the best possible care for you our patient. However we need you to work together with us to achieve this aim.
You have an important role in the Partnership of care that exists between us. If you accept the responsibility as a patient, we can help you get the most from the medical care that is available to you here.
In the same way that you have the right to join the Practice of your choice, we have the right to remove patients from our list if we feel that the Doctor-Patient relationship has broken down.
Responsibilities of the Patient
To treat us with the same courtesy and respect as you expect to receive

To read the Practice Information Leaflet which can be accessed online via the surgery website

To tell us as soon as possible if you cannot attend an appointment

To ask for a Home visit only if it is not possible to come to surgery

To allow sufficient time for your prescription to be processed

To be understanding if the surgery is running late

To tell us if you change your address or phone number

Not to ask for another member of the family to be seen at your appointment
We Undertake
To show courtesy to you as an individual and respect your rights to confidentiality and privacy

To ensure that you receive the most appropriate care by suitably qualified staff

To make sure that you receive a clear explanation of the proposed treatment and an opportunity to ask any questions

To provide information about the services available at the Practice

To see patients who feel their illness requires attention the same day

To involve you in decisions regarding your health care, treatment and investigations

To strive to improve the services that we offer. If you have any suggestions, they should be addressed to the Practice Manager, Ms Shelley Moores or fill in a feedback form held at the reception desk.
Practice Policy for removing patients from our list
If it is felt that a GP/Patient relationship has irretrievably broken down, the Practice reserve the right to remove the patient from the Practice list. This would only be done in the most extreme cases and is not a decision the GPs take lightly. Before any removal is considered, the following steps will be taken:
The Practice will issue a written warning to patients who are at risk of removal from the practice list detailing the reasons for this and offering a chance to discuss what is happening

The Practice can remove a patient from the list if the written warning has taken place within a 12 month period prior to the date or the removal request