We welcome any person living within the Practice catchment area ,which includes Culcheth, Croft, some areas of Lowton,Fearnhead, Padgate and Birchwood.Please ask the reception team to check your address details.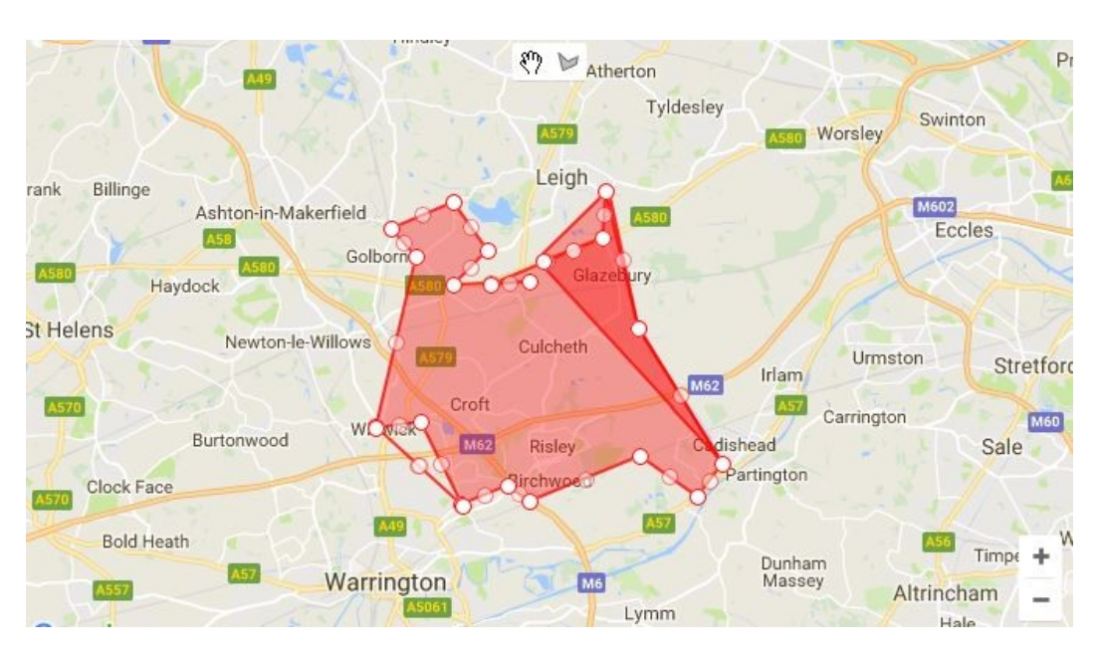 Your registration will be with the Practice and you will be able to request an appointment with any of the doctors or nurses at the Practice.
Named Accountable GP
All patients registered with Culcheth Medical Centre have a named GP.
What does 'accountable' mean?
The new contract requires the named accountable GP to be responsible for the co-ordination of all appropriate services required under the contract and ensure they are delivered to each patient where required. However, this does not mean that they will be the only GP or clinician who will provide care to that patient. These responsibilities will be carried out within the opening hours of the Practice and do not change the way you currently access care outside these hours.
This is largely a role of oversight, with the requirements being introduced to reassure patients that they have one GP within the practice who is responsible for ensuring that this work is carried out on their behalf.
Does the requirement mean 24-hour responsibility for patients?
No. The named GP will not:
take on vicarious responsibility for the work of other doctors or health professionals.

take on 24-hour responsibility for the patient, or have to change their working hours. The requirement does not imply personal availability for GPs throughout the working week.

be the only GP or clinician who will provide care to that patient.
Will our practice write to patients to inform them of their named GP?
No. However, practices are required to inform patients of their named GP at the next appropriate interaction.
Newly registered patients should be notified of their named accountable GP when the register.
If you have forgotten or would like to know who your named GP is please ask one of our reception team when you are next in the surgery.
Can patients choose their own named GP?
Patients will be allocated a named GP on the based on who they historically were registered with. However, if a patient requests a different named GP, reasonable effort will be made to accommodate their preference.
Do patients have to see their named GP when they book an appointment?
No. Patients can, and should, feel free to choose to see any GP or nurse in the practice in line with current arrangements. If their preferred choice of GP or nurse is not available, an alternative will be offered. As all patients have an electronic medical record this ensures that all clinicians in the Practice have access to the most accurate and up to date information.
Patient registration forms can be obtained from the links below. Please complete both the Registration Form (GMS1) and the New Patient Questionnaire and return them to the Practice reception. Alternatively, paper copies can be obtained from any of our receptionists
GMS1 Form:
There are around 2.6m veterans in the UK. A military veteran is anyone who has served in the armed forces for at least 1 day.
When servicemen and women leave the armed forces, their healthcare is the responsibility of the NHS. It is very important that veterans both register with an NHS GP and tell them that they have served.
Telling the GP practice about your veteran status will trigger the transfer of your full medical documentation from the Ministry of Defence to your GP and enable you to benefit from veteran-specific services like prosthetics and mental health.
All veterans are entitled to priority access to NHS care (including hospital, primary or community care) for conditions associated with their time within the armed forces. But this is always subject to clinical need and doesn't entitle you to jump the queue ahead of someone with a higher clinical need.
If the NHS service you're dealing with is unaware of priority treatment, you're actively encouraged to tell them about it and ensure you have told them you have served.
We would also like to know if a member of your family is a military veteran, please inform the reception staff. If you have a friend or know a veteran, please ask them to inform their GP practice. Staff will be happy to answer any questions.
For further help and information, email england.armedforceshealth@nhs.net or visit Healthcare for the armed forces community - NHS